Hotel Almodóvar – stay eco-friendly and vegetarian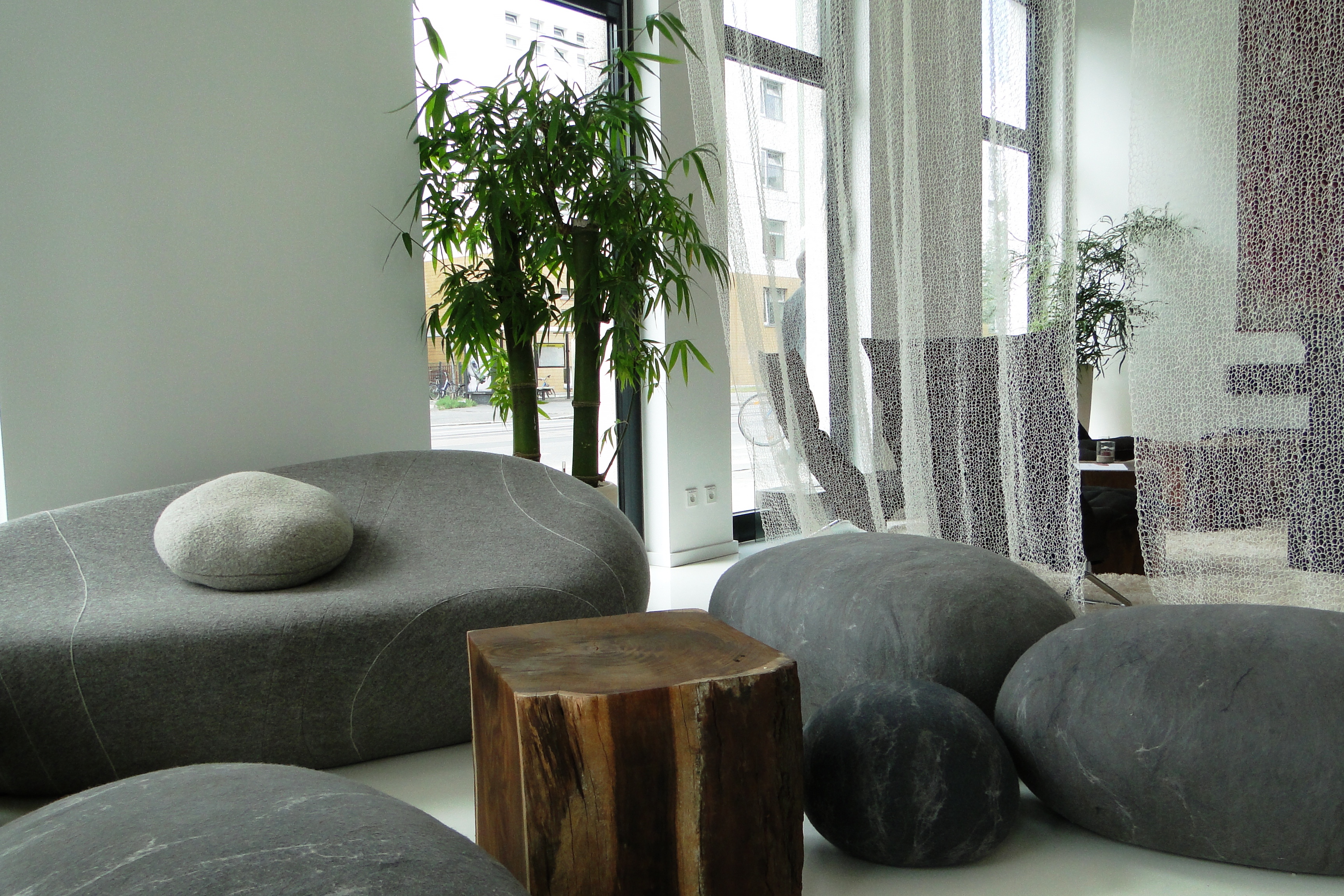 Opened in July 2012, the Almodóvar is quite a pioneer when it comes to eco-friendly hotels in Berlin. Nestled between two organic supermarkets in the hip district of Friedrichshain, it offers an eco-friendly, vegetarian alternative to random hotel chains.
Even though the lobby features rock shaped sofas and dark wooden coffee tables, eco-clichés are largely missing in the Almodóvar. Instead you get a sense of minimalizm, white is the dominating color – the walls. In fact, it is worthwhile to ask the staff for a little tour to discover the various hidden eco-features of the stylish interior. Furniture, decoration and accessories have been sourced from all over the world, including paper curtains from Finland, wooden beds from India and coke-can-made-diner-benches from South Africa.
In the rooms, minimalizm continues, but there is a great attention to eco-friendly details. Organic towels and linens, eco-amenities, of course no platics water bottles. And yes, there is a yoga mat.
The adjoining bistro bardot features strictly organic, vegetarian breakfast, lunch and dinner including out-door seating. If you plan to discover Berlin the German way – by bike – just rent one at the front desk.
Fast facts:
60 rooms, 4 suites, 2 appartements, 1 penthouse suite
7 conference rooms
access to public transport: tram M13 (1 min), Ostkreuz station (10 min), Frankfurter Allee station (15 min)
Contact:
Boxhagener Straße 83, 10245 Berlin